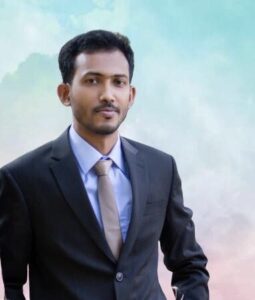 Md. Jobairul Islam
Secretary,
Bangladesh Medical Physics Society (BMPS)
It is an honor and privilege to serve as a General Secretary of the Bangladesh Medical Physics Society (BMPS).
I would like to thank very much our previous Secretary, Dr. Md. Akhtaruzzaman, for his commitment, hard work and vision in leading BMPS to the thriving and vibrant Society it is today. BMPS is the main professional body and scientific organization, founded in 2009. It is the voice of medical physicists practicing in Bangladesh.
It is a particularly exciting time to be involved in the field of medical physics as the rapid advances in the cancer management is observing throughout the world. Bangladesh is in the vulnerable zone as the number of cancer patients are increasing every year quit significantly. Now a day it is encouraging to come forward to combat against cancer. The numbers of medical physicists are very few in Bangladesh. Moreover, medical physicists are not employed by the government as no recruitment policy is available yet. BMPS is trying it's best to create the recruitment policy for medical physicists recruitment in the public hospitals. Therefore, policy maker and government should give importance for the employment of the medical physicists in public hospital for better cancer treatment to the much people of the country.
BMPS is a registered organization which is non profitable and professional body working for the development of the medical physics in Bangladesh. It represents the interests of medical physicists globally and creates education and training possibilities for the rising scientific generation. BMPS has a long list of achievements arranging each year national and international conference, seminars, workshops and training programs in the field of Medical Physics. Moreover, BMPS has already hosted International Medical Physics Certification Board (IMPCB) exams two times (2018 & 2021) in Bangladesh.
BMPS is gratefully acknowledged the organizations, those are continuously supporting in various ways to grow up this community for better cancer treatment in the country. I would like to congratulate the advisors, life members, general members, promotional members and well-wishers of the society for their effective support and contribution to the way of success.
Finally, I want to thank all my respected seniors, colleagues and junior for trusting and working with BMPS. BMPS will always be at the forefront while dealing with professional issues of the medical physics fraternity.